I've been told that on top of specific needs and updates, ethnic recipes are very popular. On my wife's side we have restaurant owners and food bloggers, so I thought I might share a few recipes here and there. … When applicable, I will attach the link to the website I found the recipe on. Today, we start with Asia.
Mongolian Beef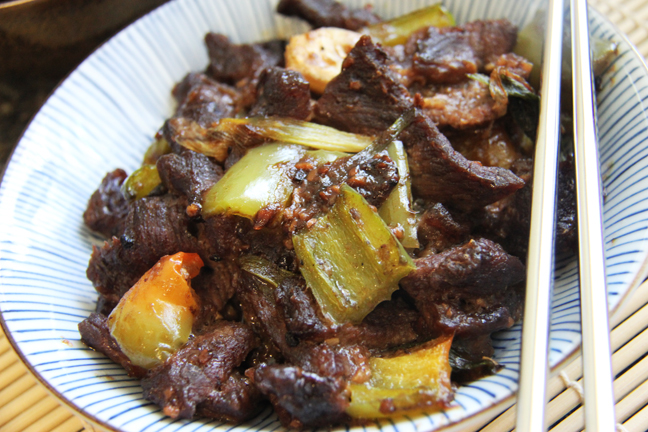 Author: The Urban Mrs.
Recipe type: Main
Cuisine: Chinese
Ingredients
•1 lb beef tenderloin, cut into thin strips and lightly coated in corn starch
•2 tbs vegetable oil
•2 bunches green onions, cut into 2 inch pieces
•1 small bell pepper, diced
•2 tsp minced ginger
•1 tbs minced garlic
•2 tsp sesame oil
For the sauce:
•1 tbs oyster sauce
•¼ tsp black pepper
•½ cup fish sauce
•½ cup water
•½ cup brown sugar
•1 tbs Shao Xing rice wine or sake
Instructions
1.Add oil to a hot wok. Stir-fry beef until caramelized on both sides. Set aside.
2.In the meantime, combine all the sauce ingredients in a bowl.
3.Add the sesame oil to a hot wok, then add the bell pepper, ginger and garlic. Stir-fry for about 30 seconds. Add the sauce and let it simmer for 2 minutes.
4.Return beef to the sauce and stir to coat. Add the green onions and stir again to coat. Simmer for 1 minute and serve over steamed rice.