Franklin Terrace Cafe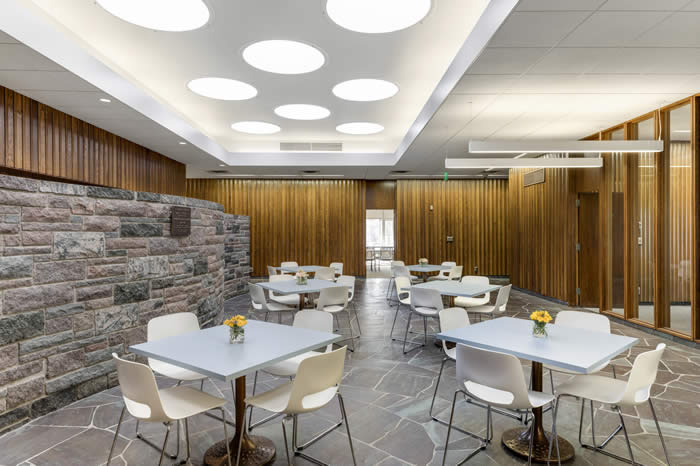 Welcome to Our Cafe!
The Franklin Terrace Café provides a wide selection of dishes, from chicken, beef, and pork entrees, to soups, salads, and sandwiches, including vegetarian options. A variety of beverages and desserts are also available, as well as a salad bar. All food is fresh and delicious and prepared on-site with dedication and care. We provide lunch every week day for the Minnesota Church Center tenants, guests and friends from the surrounding neighborhood. The Café is closed until further notice.
HOURS: The cafe is closed until further notice
If you are planning to hold a meeting at one of the Church Center's state-of-the-art and very affordable meeting facilities, come to us to provide your gathering with coffee and rolls or a full banquet style feast!
ALL FOOD AND BEVERAGE CONSUMED IN ROOMS MUST BE PURCHASED AT THE CAFETERIA.