Minnesota Church Center
Where faith communities and faith-based organizations come together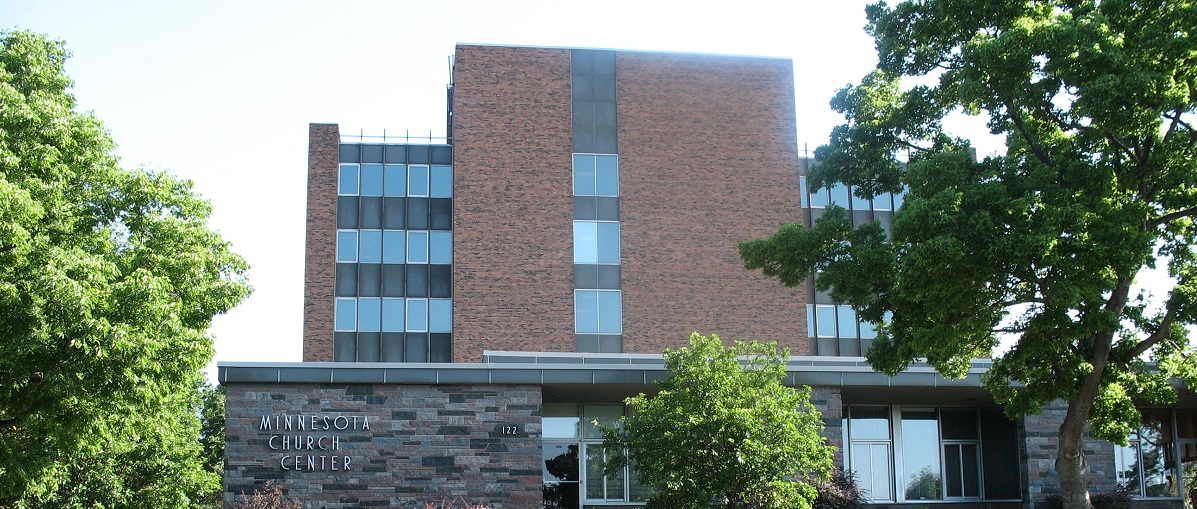 Welcome to the Minnesota Church Center
Faith communities and faith-based organizations come together at the Minnesota Church Center, the central gathering place of the Minnesota faith community. Through high quality office and meeting/event facilities and access to state-of-the-art technology, the Church Center incubates small non-profits and nurtures the faith community.
Built in 1963, the Church Center is an ecumenical witness owned and operated by the Minnesota Council of Churches. In addition to MCC, the six-story office building houses a variety of tenants, including three regional or statewide denominational offices, many other religious organizations, and nonprofit agencies.
Tenants and Resources
Collegiality, sharing resources, quality catering, and access to state-of-the-art technology are among the benefits enjoyed by the tenants of the Minnesota Church Center.
Meeting Facilities and Reservation
The Minnesota Church Center's well-appointed facilities are available to rent for a wide number of event and meeting needs
Franklin Terrace Cafe
The Church Center is home to the Franklin Terrace Café, providing high quality catering for internal events and availability for outside catering. The Café provides a wide selection of dishes, from chicken, beef, and pork entrees, to soups, salads, and sandwiches, including vegetarian options. The café is closed until further notice.
Our Location
Minnesota Church Center
122 West Franklin Avenue (at Pillsbury)
Minneapolis, MN 55404
Phone 612.870.3600
Fax 612.870.3622
Building Hours
Monday           8:00 am – 6:00 pm
Tuesday           8:00 am – 6:00 pm
Wednesday       8:00 am – 6:00 pm
Thursday          8:00 am – 6:00 pm
Friday             8:00 am – 6:00 pm