Make a Difference
Give Items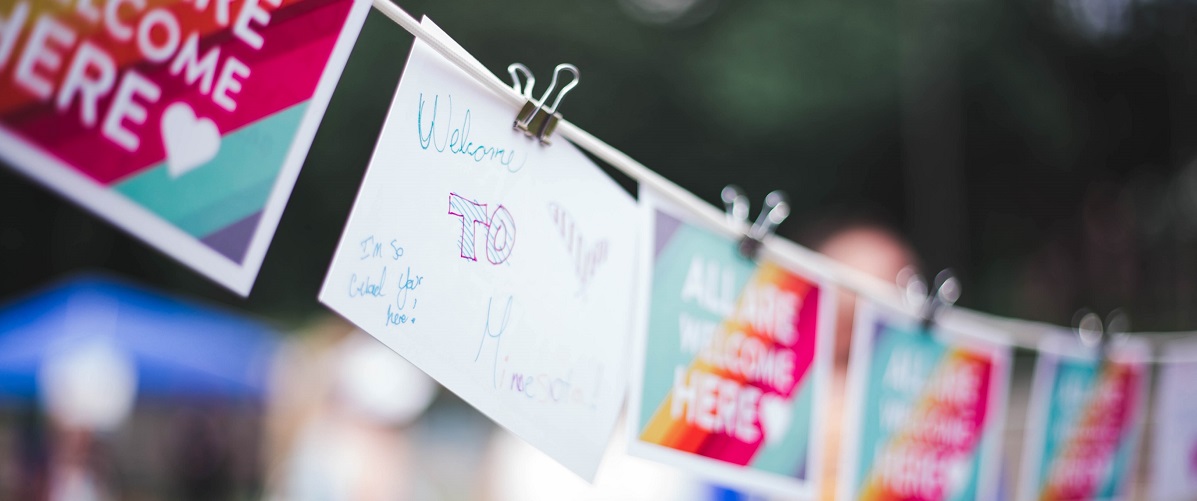 Refugee families arrive in Minnesota with very few belongings and limited financial resources. Your donated household and other items (new or nearly new) provide the gifts of welcome and hospitality to our newest neighbors and help ease the financial strain of resettlement. Click here to make a financial donation.
Interested in donating essential household items? Please refer to our list of accepted items below, select from our online registry, or build a Welcome Kit!
Our Amazon Wishlist is an up-to-date list of current needs. Donate with just a few clicks and have the items shipped directly to our office! If you would like to receive an acknowledgement letter, please include a note with your name and address.
Click here for a list of items that are generally needed year-round. Please email RSVolunteers@mnchurches.org or call 612-230-3219 to check if your items are currently needed.
Welcome kits are provided when people with refugee status arrive in Minnesota. These kits contain essentials they need to get a strong start in their new homes. Donate part of a kit, a whole kit, or multiple kits to welcome a refugee family or individual! Click here to find the list of items needed to build a kit.
Photo credit: Katie Koranda
Ready to Drop-off Your Stuff?
Donations are accepted Monday through Friday between 9am and 4pm at our offices in the Minnesota Church Building, 122 W. Franklin Avenue, Minneapolis, MN.
Please email RSVolunteers@mnchurches.org or call 612-230-3219 to schedule a drop-off.