Interfaith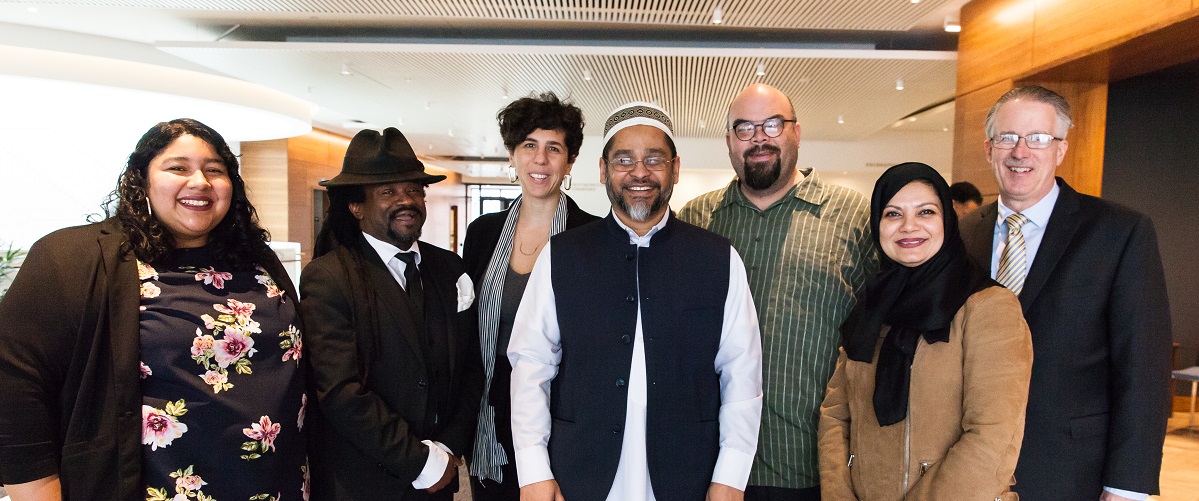 Interfaith
Building relationships with religious groups outside of Christianity. 
The Need
Every day, we work to address hate and polarization based on religious differences in our community through increased knowledge and expanded relationships. We address issues of social justice by creating a broader religious coalition that creates a multifaith moral voice to speak to the powers that be.
History
Social justice and interfaith work are interwoven. Through our refugee resettlement and social justice work we have helped to create a more diverse Minnesota which we are proud of. We owe it to our community to address the issues that emerge from increased diversity: need for greater cultural and religious competency and strong responses to bigotry. Everyone must feel welcome.
Significance
We have a social justice call from the scriptures, to live as neighbors.
Connecting directly with religious leaders from faith communities, we are relational and action oriented with a focus on building relationships, programs and initiatives for when we need to stand together. We are not trying to convert, but relate to each other as friends and partners in the work.
Why Now?
The average person within our congregations doesn't know someone of a different faith. At the same time, religious diversity is rapidly increasing. Given that Christian religious culture dominates, we need to intentionally step into the unfamiliar spaces of our interfaith neighbors. We are often misinformed and carry stereotypes that need to be broken down. This begins with knowing someone of a different faith.
The Result
MCC offers increased awareness about our similarities and differences, strengthened relational ties, and congregations participating in social justice work together in the community. This creates a more unified moral voice around issues of shared concern and a decrease in the amount of ignorance and prejudice in the state.
Interfaith Programs
Taking Heart
Minnesota mosques and Islamic Community Centers welcome their non-Muslim neighbors for a traditional Ramadan Iftar, inviting a time of learning and encounter. Participants hear a presentation about Islam/Ramadan and the reason for fasting, participate in the breaking of the fast with water and dates, have the opportunity to observe prayer, and then join at table for wonderful food and conversation. Click here to learn more
#BlessedRamadan
In September 2018, the National Administration set the refugee admission limit to 30,000 refugees - the second historic low in a row. Moreover, the Administration attempted to explicitly ban refugees from seven Muslim-majority countries. This discrimination does not reflect the values of Minnesotans or our churches. Now more than ever, we need to show our Muslim neighbors that they do belong here and that they are welcome. Join the Minnesota Council of Churches in wishing our Muslim neighbors a #BlessedRamadan. Click here to learn more.